The choice of tableware affects not only the perception of the dish but also the mood - and it doesn't matter if you are at the table or simply admiring the dishes on display in a cupboard or on the shelf. Every detail in the kitchen and in the interior works to create an atmosphere and stimulates creativity. That is why people strive to make their kitchen and dining space not only comfortable but stylish as well.
Have you ever noticed how restaurants always serve food elegantly, paying great attention to crockery and cutlery items? It's because serving food is an art! Whether you invite family members or guests over, everyone will pay attention to the food and how it is presented. This article will highlight the types of tableware, materials, shapes, and color aspects and how they can influence your dining experience.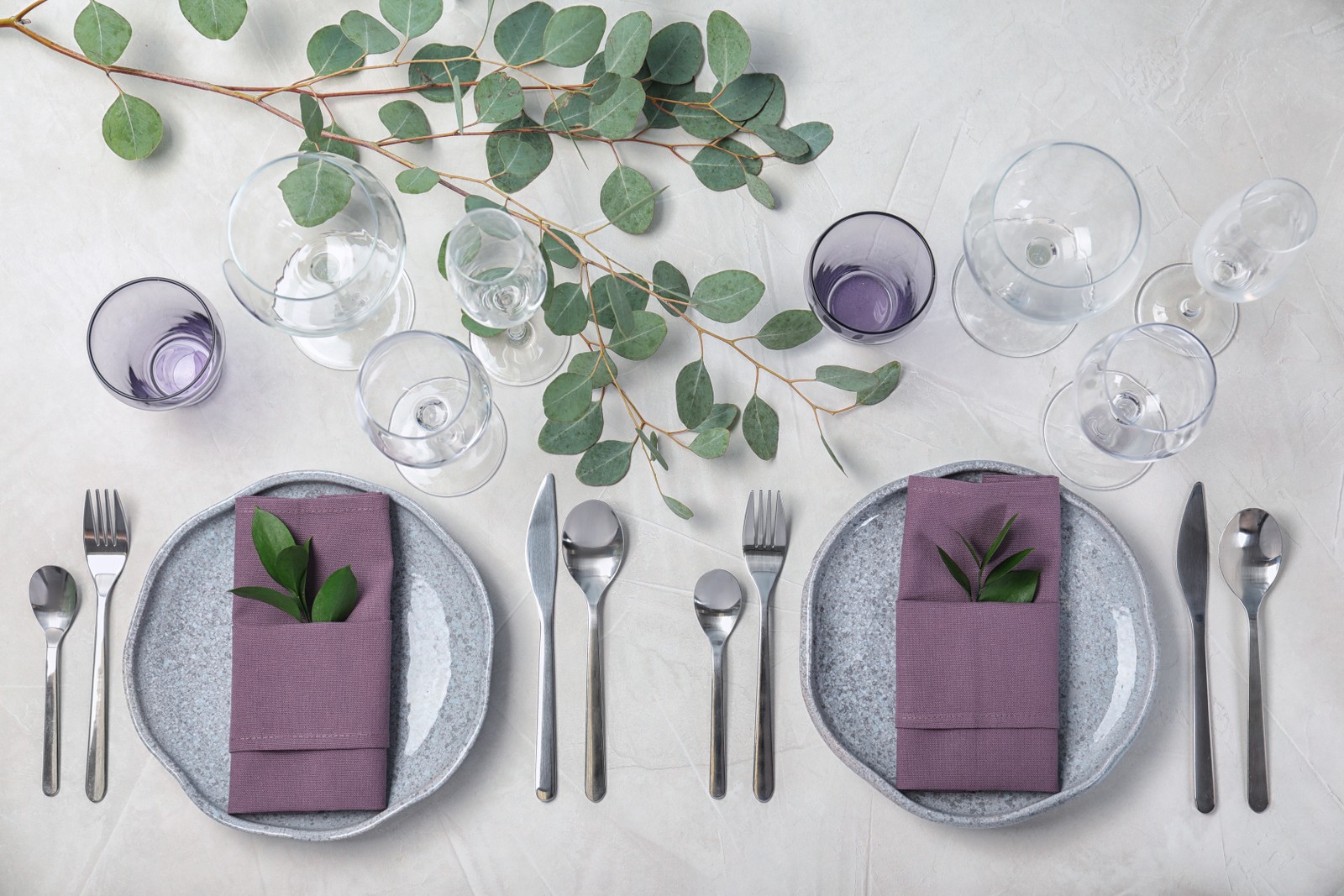 Get to know your tableware variety
Tableware is also known as dinnerware or dishes used to set the table and serve and display your meals. It includes cutlery, glassware, serving dishes, and other items that serve practical and decorative purposes. Tableware can be made of glass, ceramic, clay, stone, porcelain, and metal, varying on religion, culture, cuisine, and personal preferences. It belongs to one of four types – serveware, dinnerware, silverware, and glassware. Whether you need to choose something for daily use or a big party, there is always an option to suit every occasion.
Serveware: used for serving food and includes serving bowls, salad bowls, dessert bowls, platters, casseroles, soup pots, teapots, etc., basically anything used to deliver and present food to the table. Some utensils, such as serving spoons, ladles, tongs, pitchers, etc., are also included here.
Dinnerware, or crockery: anything that serves individual portions during a meal, starting with the basic plate and bowl to more unique items that have different shapes, colors and sizes and serve a specific purpose. They are usually made with materials such as porcelain, glass, stone, or clay and are used according to the type of dish.
Silverware, or flatware: spoons, forks, and knives, which vary in size and shape depending on the dish they are served with. Silverware prices vary depending on your budget.
Drinkware: any item that can be drunk from, such as mugs, cups, and glasses. The items come in different shapes and sizes, and the type of glass is usually chosen depending on the drink type or theme of the occasion.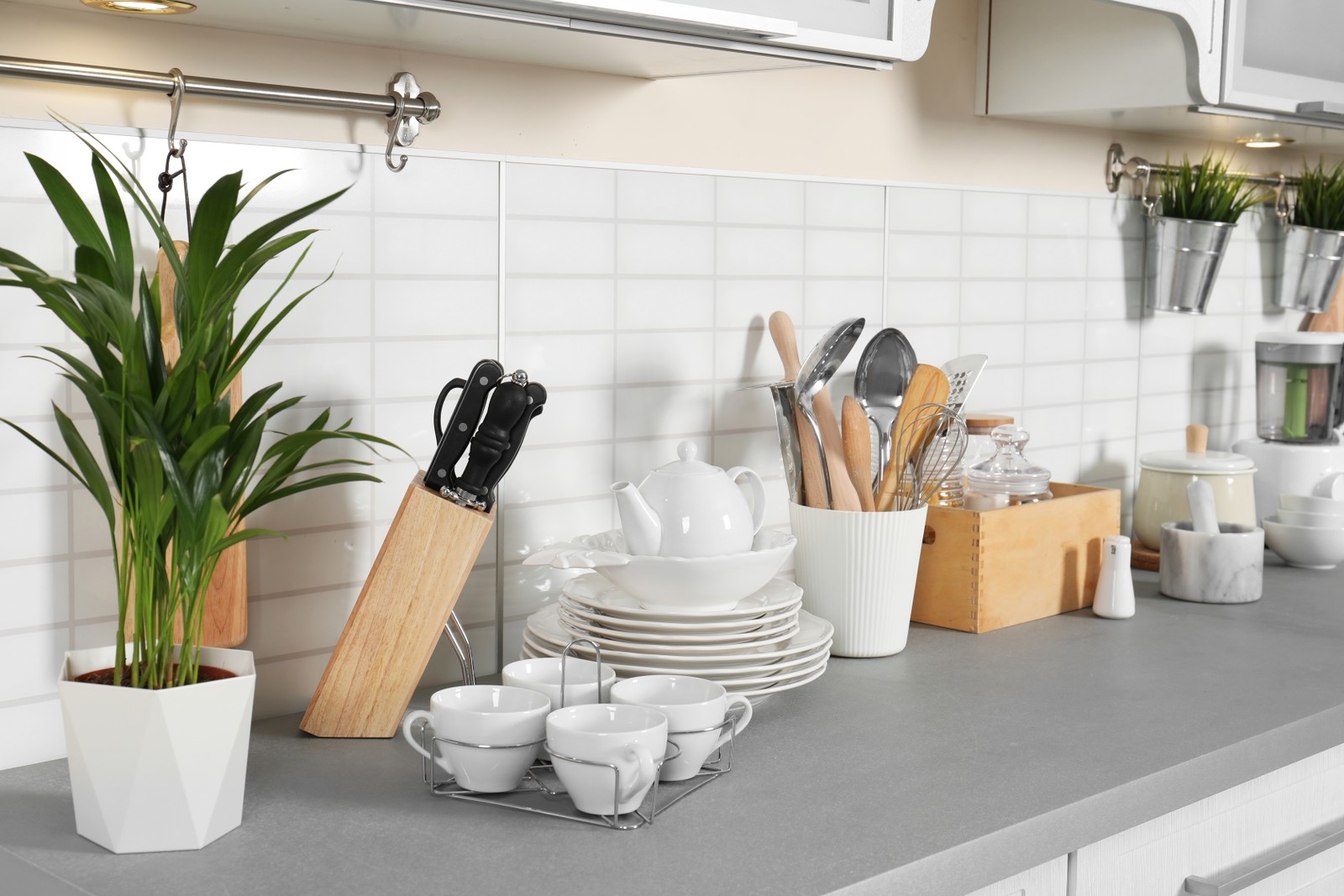 How the plates color affects your dining experience
The color and shape of dishes, in combination with the room lighting, may really affect the taste of food, as proven by scientists.
White dishes are the classic option for a reason. They will always make your food stand out. They will increase your appetite and blend in with any design or theme you choose for your meals.
Black plates look minimalistic and have an aesthetic appeal, but they tend to give the impression that any food serving looks large. Good choice to serve a dessert.
Bright colors increase appetite and give a positive vibe to a dining table, especially red, orange, and yellow, and appeal to younger eaters more.
Pastel colors emphasize the cozy and friendly feeling and are the perfect choice for homemade meals. Imagine gathering the whole family for an occasion and having a relaxed, mellow vibe!
Earth colors like gray, green, and brown-colored dishes will be a good find when you want to incorporate a healthier approach to your meals and eat balanced, nutritious food.
Blue and purple plates tend to suppress the appetite and make us eat smaller servings, so they will be a good choice when the serving size matters.
Patterned plates provide more attention to the dish, making it look appetizing and highlighting the ingredients, making it an excellent option for any themed occasion.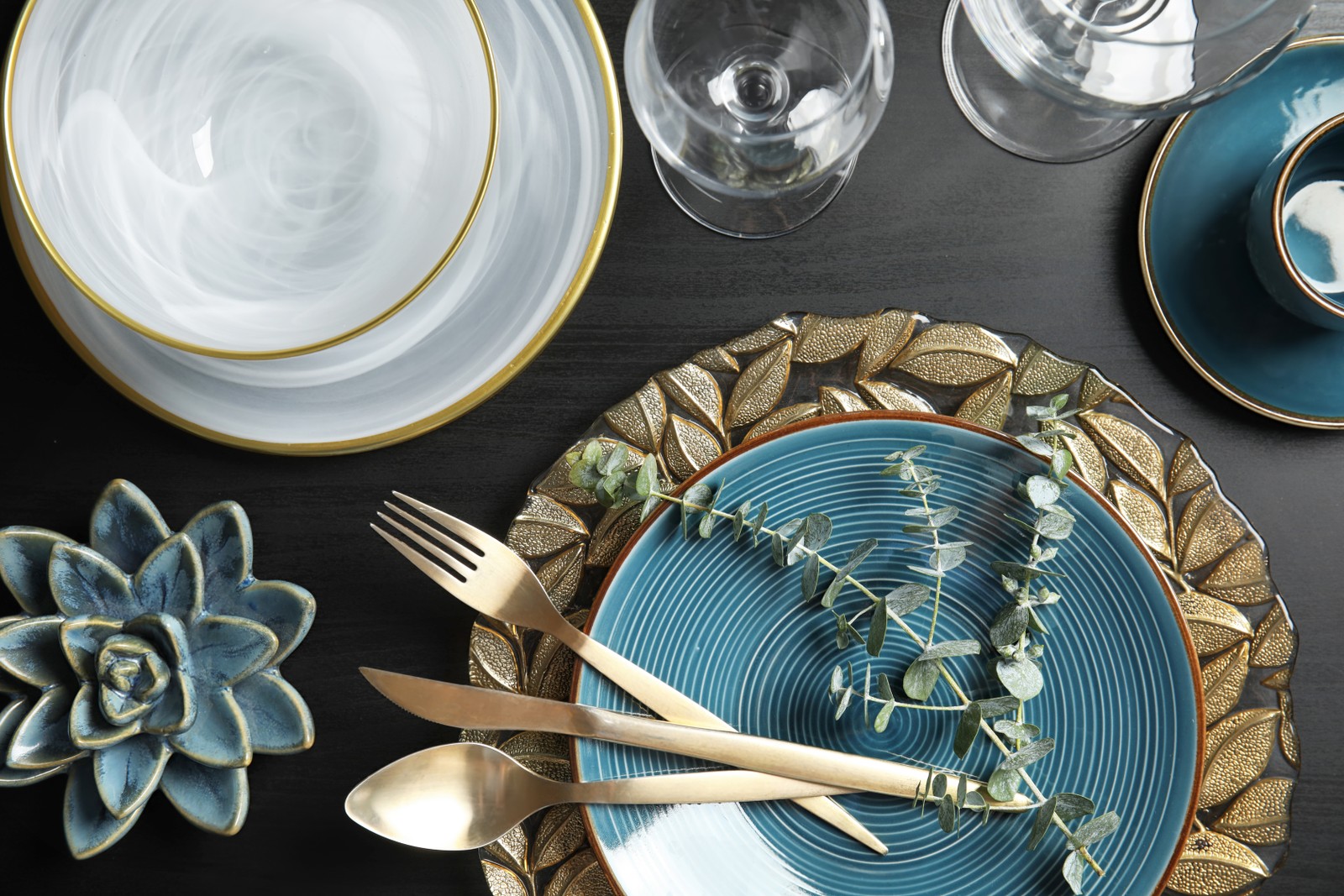 Why selecting a proper plate shape makes sense
It is always a great idea to choose not only the right color but also the right shape to highlight your meals. Make your dinner unforgettable by selecting the proper plates and glasses. This way, the food you serve will make pleasant memories and keep your guests in emotional awe:
Round: the most common and universal shape that never goes out of fashion and compliments the food naturally, making it more appetizing.
Square: while being an excellent option for presentation and dining design, it makes dishes taste better, and diners feel fuller afterward.
Rectangular: comes for all types of dishes that are more long than wide. A great choice for desserts, appetizers, and sharing platters.
Triangular: least common shape, which can be used for either serving meals, starters, or snacks.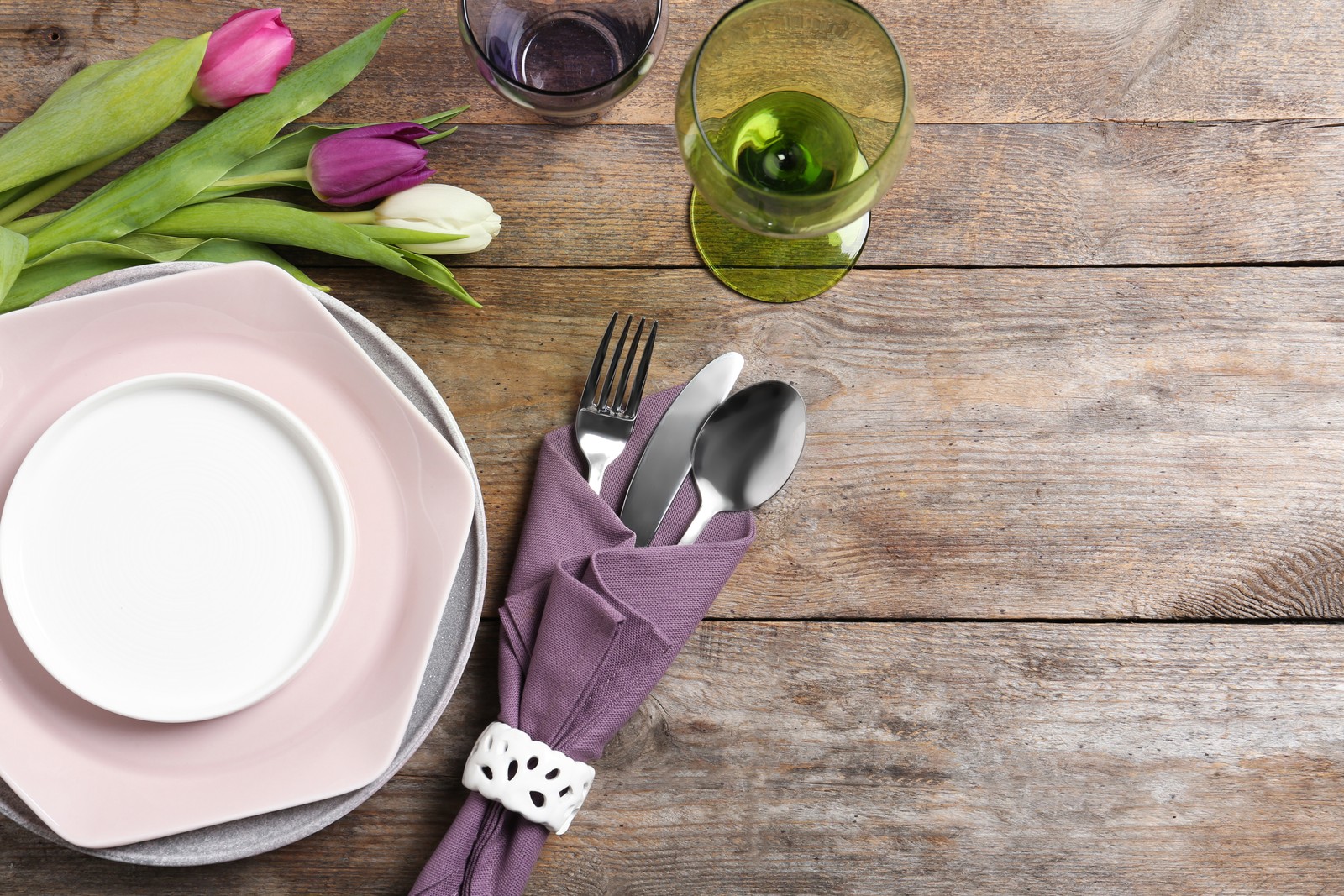 Do you need to consider the materials of your dinnerware?
Manufacturers create different tableware considering many factors so the dishes remain fragrant, healthy, and aesthetically attractive. However, before you choose your serving plates, cups, and glasses, you must know that they vary in their looks, durability, and functions. The most common types are bone china, porcelain, glass, melamine, clay (or earthenware), and stoneware.
Bone china: it's microwave and dishwasher-safe and a durable and elegant option for everyday and special occasions.
Porcelain: incredibly durable and classic choice, it is often decorated with painted designs, prints, and metal rims and can sustain temperature change. Non-porous surface makes it the best option for enjoying hot drinks and dishes. And the tea is the most delicious in a porcelain cup.
Glass: non-porous material that will be the best to serve cakes and desserts, especially transparent options.
Melamine: totally shatterproof and the best option when you dine outdoors, but cannot be used for microwave or oven.
Earthenware: heavy, casual-looking material that has a porous structure and helps to highlight the richness of your dish or drink. It's the best for a cup of joe! The food or beverage served in such tableware can retain its temperature longer, but you must mind the temperature changes to avoid cracks.
Stoneware: more durable than earthenware and suitable for both everyday use and for special occasions. If it has a hand-painted design, consider washing it by hand.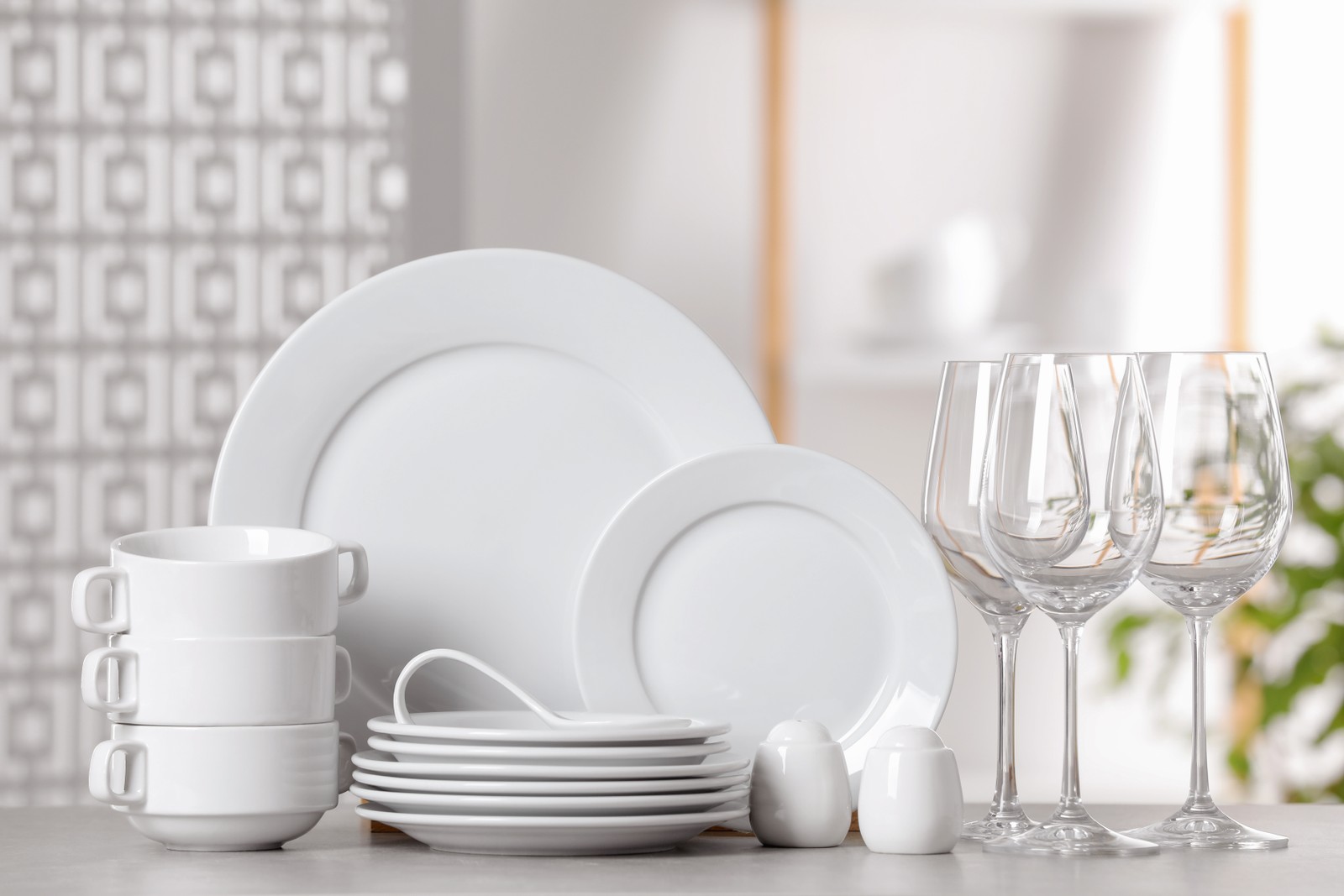 Tactile and aesthetic aspects of your tableware
Imagine the satisfaction of visiting a beautiful house where the house's interior and kitchen match. Or coming to a restaurant with an impeccable, harmonious design where every single detail is considered. In addition, where the food not only looks good but is served elegantly with nice cutlery!
The table setting tells a lot about a person, showing the taste and how the host cares about the guests' delight. Did you know that cutlery weight contributes to food satisfaction? The heavier, good-looking cutleries make people think the food is better and tastier than it is, increasing the enjoyment of the dish served.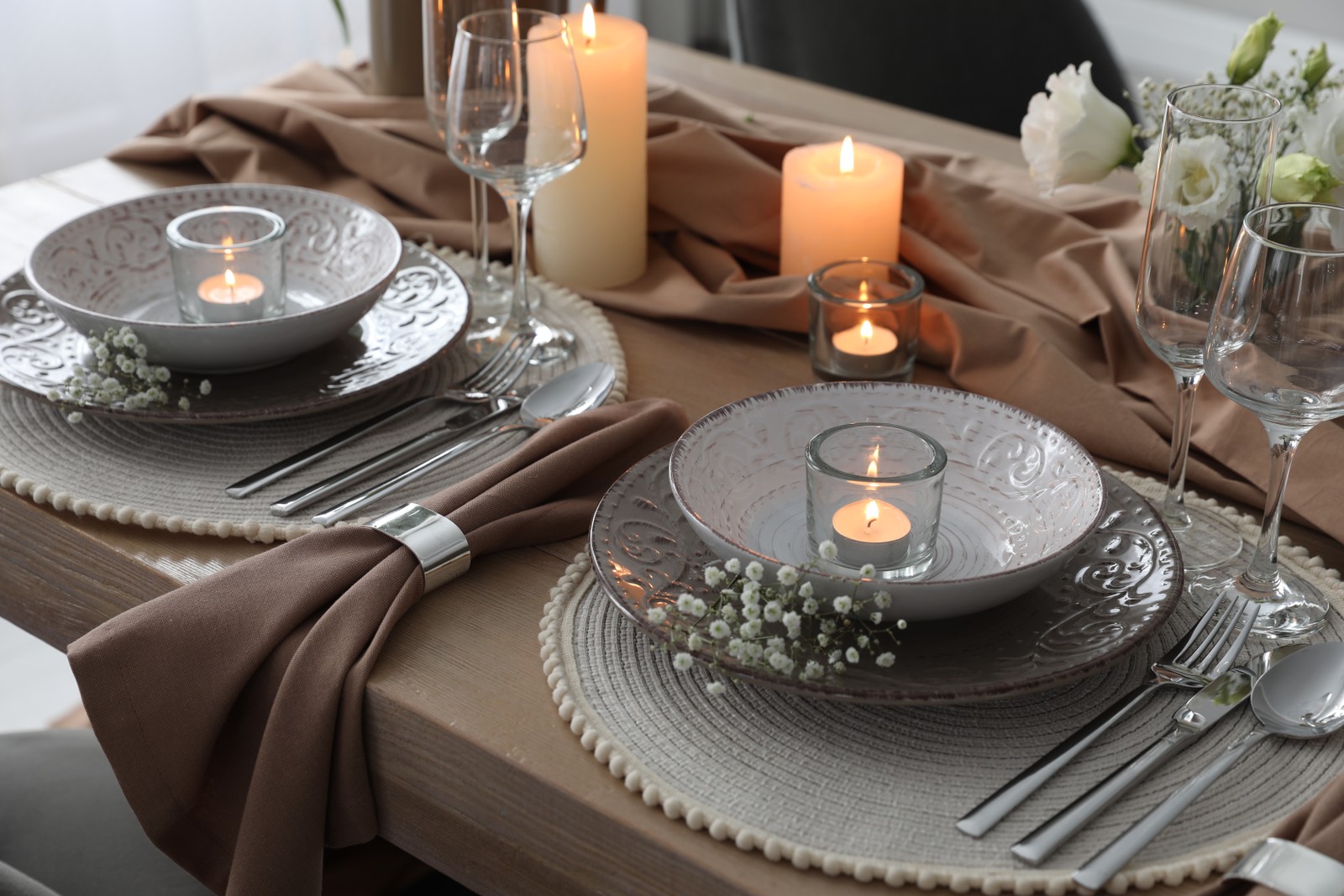 Africa Images: How we can help
Delicious food served in good-looking dishes creates not only a positive mood but also increases your energy levels. If you complement the table setting with decorative plates, candlesticks, vases, candy bowls, and other items, you will create a new harmony everyone will love to return to every time. Turn a joyful meal into a daily ritual easily, and your every day will be filled with inspiration. Please browse through our collection of table setting images and get your daily dose of inspiration.
If you own the relevant business, we are here to help you with the high-quality photographs you may find in the Tableware category. Let your product tell the story to your potential customers, and surround them with attractive items that give warmth, coziness, and a sense of luxury. Create the moments that will be engraved in their good memories. Find the photos from home accessories collections that match your project's vision, then buy and download them for your business profile upgrade.
---
Africa Images is a passionate team of professionals. Our goal is to make africaimages.com the best place to buy visual materials taken by Africa Studio for individual, business, and non-commercial projects, including but not limited to informational, educational, cultural, and scientific uses.