For a green, festive touch to your home's interior, nothing beats a Christmas tree. Whether you prefer classic baubles and hanging decorations or are more creative with your decor, we've rounded up the best Christmas tree decoration ideas for you.
There are many ways you can decorate your house for the winter holidays. You can buy an artificial or real Christmas tree or try a DIY project with the kids. To get you started, here are some of our favorite winter decorations for any style of Christmas tree.
Top winter decor ideas for decorating your Christmas tree
Small tabletop Christmas trees
Want a decoration that looks elegant yet simple? A small tree can be used in a living room or on a table. It is especially nice for spaces with round tables. You can also fill the table with gifts and put a tall Christmas tree topper on top to make it look even taller.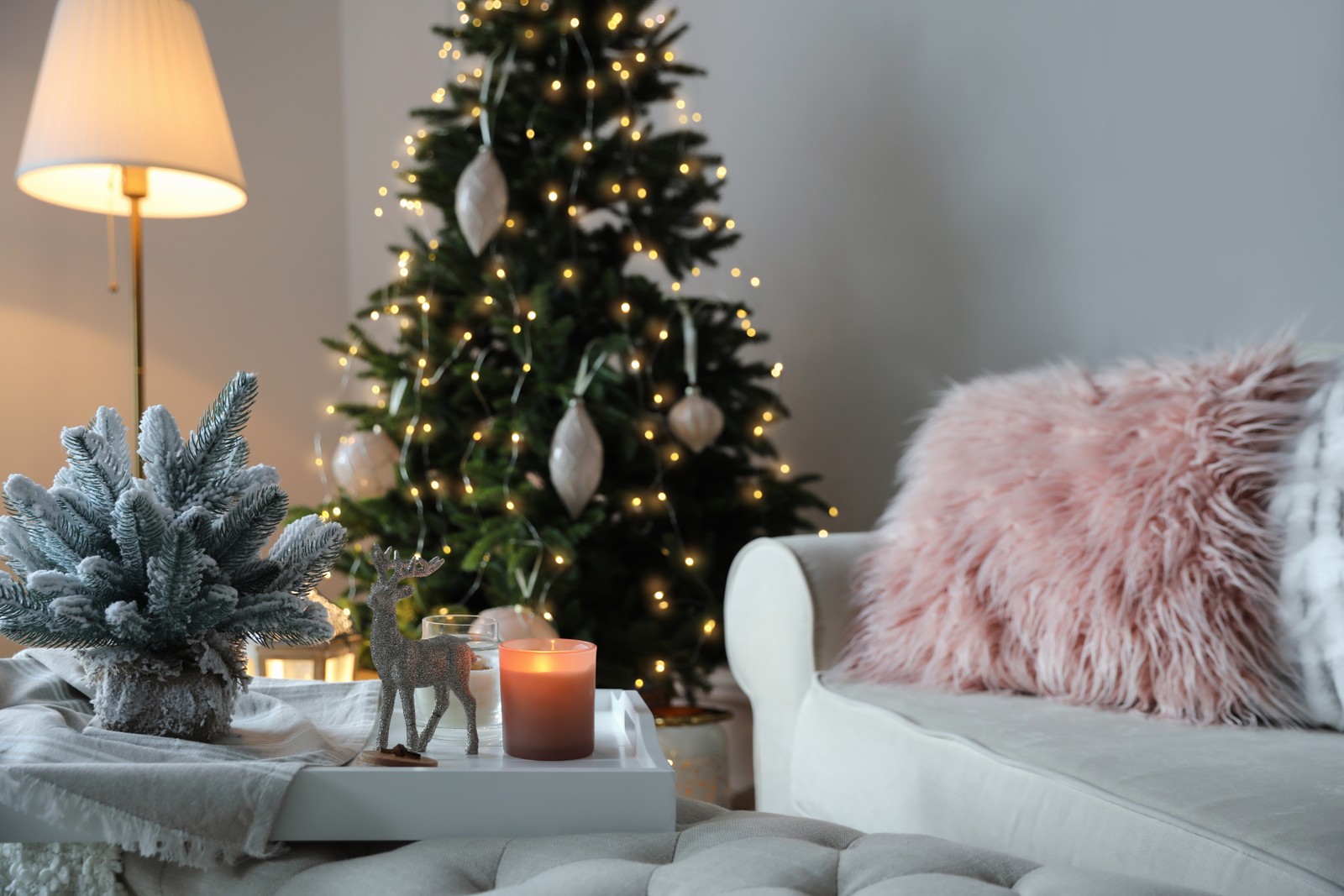 Yarn charm
You might not think of it first, but a festive-looking yarn Christmas tree is the perfect way to decorate your kids' rooms or hallways. You'll need a lot of yarn to make one, but you can use the leftovers to make the pom-pom that tops it off.
Candy cute
Get into the holiday spirit by decorating your Christmas tree with some sugar-themed garland. Sugar-themed ornaments will make the house smell like pie, which is sure to make the holidays extra sweet.
Christmas cheer
It seems like there are fewer letters these days, but if the ones you get are really special, you should display them. And if you feel like your home doesn't have enough holiday color, this tree will make it feel like Christmas.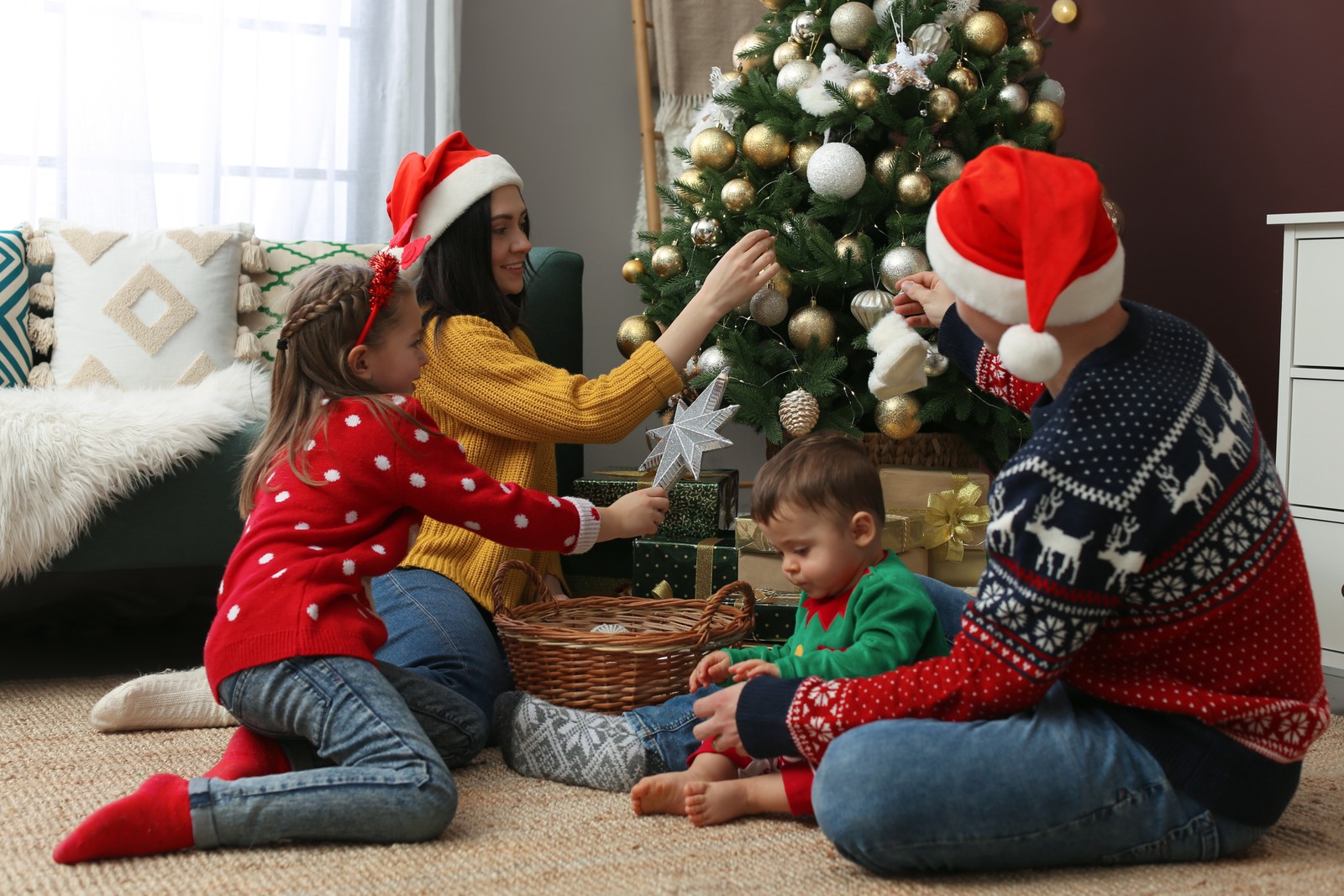 White Christmas
Dreaming of a white Christmas? Create your own origami turtledoves and scatter them amongst snowflake ornaments and glittery ribbon to complete the look.
Santa Claus
Hang tiny festive Santa hats and belt buckle ornaments from a classic evergreen tree to celebrate the most wonderful time of the year. To finish it off, top it with a classic fur-lined Santa hat.
DIY ladders
Upcycle an old wooden ladder into a festive holiday display by adding string lights, ornaments, and a star as the finishing touch.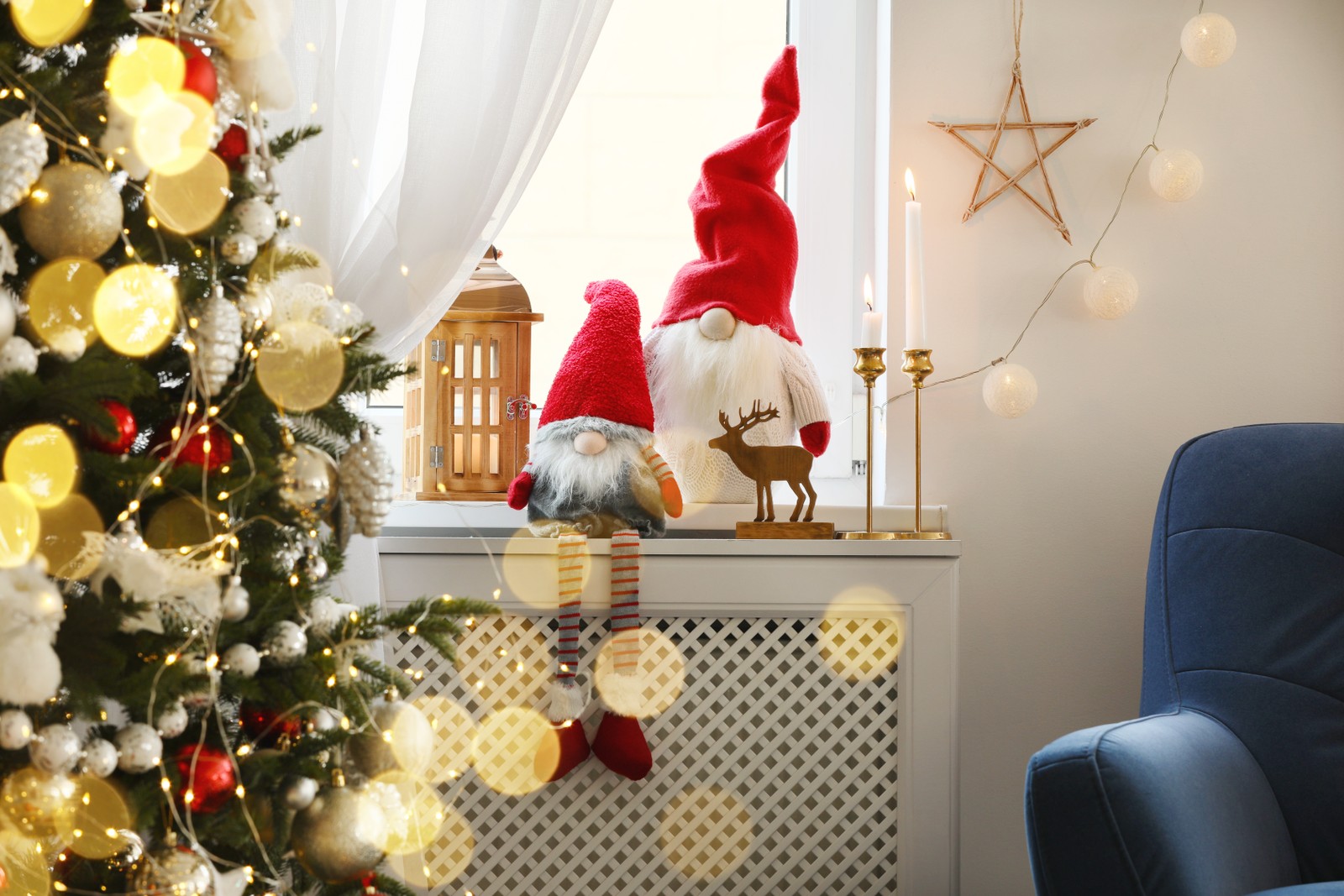 Multicolored rainbow
If you can't decide on just one color for your tree, try adding multiple different colors with simplistic ball ornaments. Even if you like more than one color, it should not be difficult to find the combinations to produce a beautiful Christmas tree!
Classic appeal
When it comes to Christmas trees, you can't go wrong with anything traditional. From homemade Christmas ornaments to tinsel and an angel topper, it's nostalgia at its finest.
Chalkboard creativity
This Christmas tree is the perfect project for parents and kids to put together. The materials are inexpensive and simple to find, and it should take less than an hour. It's constructed using a metal sheet covered with chalkboard vinyl, which makes it magnetic. Make the kids happy this holiday season by whipping up a few DIY ornaments by attaching magnets to the back of felt cut-outs.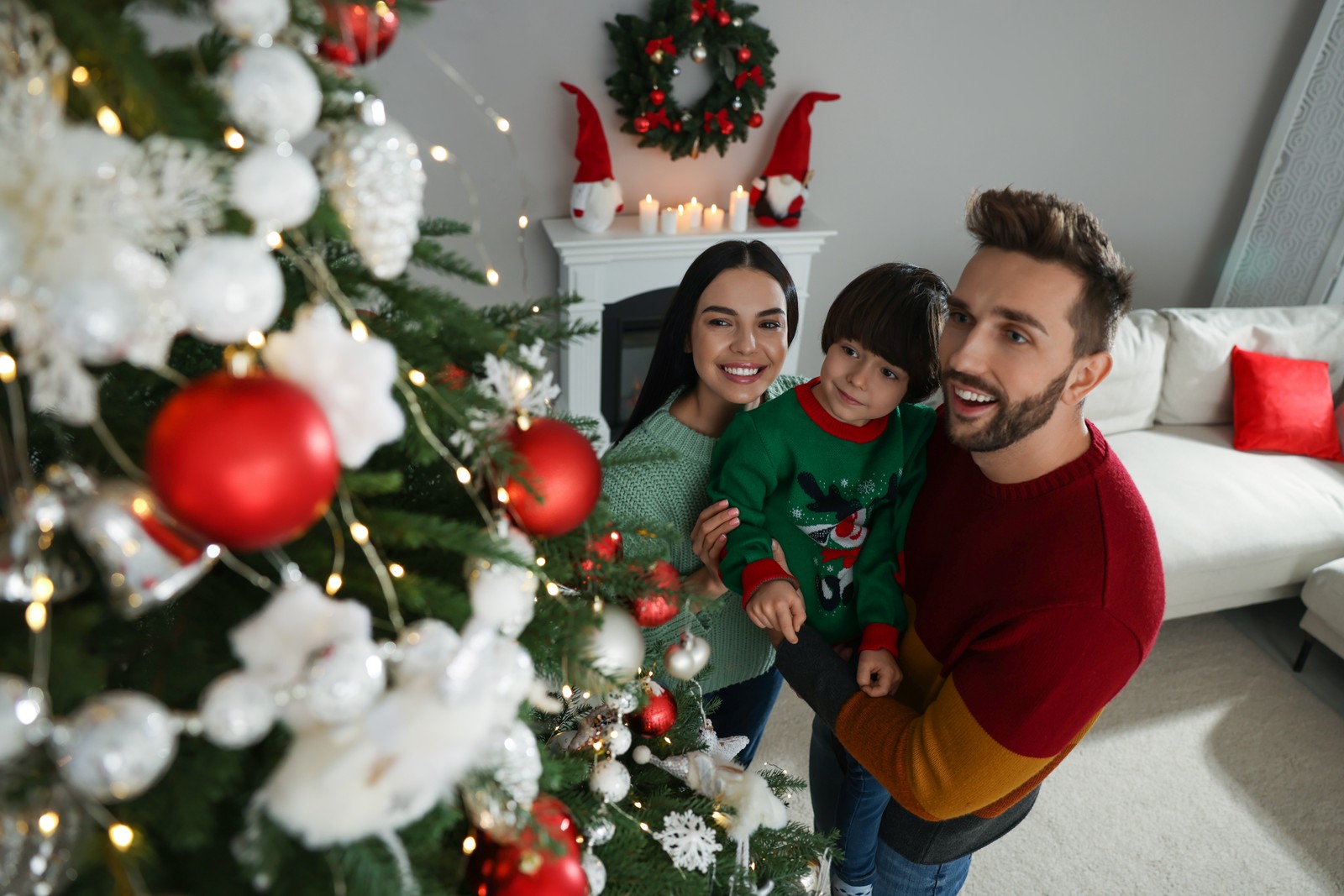 Ribbons rule
If you have some festive ribbon left over from gift wrapping, don't just toss it in the trash. There are many creative ways to reuse it around your house and yard as a Christmas interior.
Rustic feel
All it takes to create a rustic-looking tree are dried orange slices, cinnamon sticks, and a raffia garland. A straw basket is a better alternative to a Christmas tree skirt.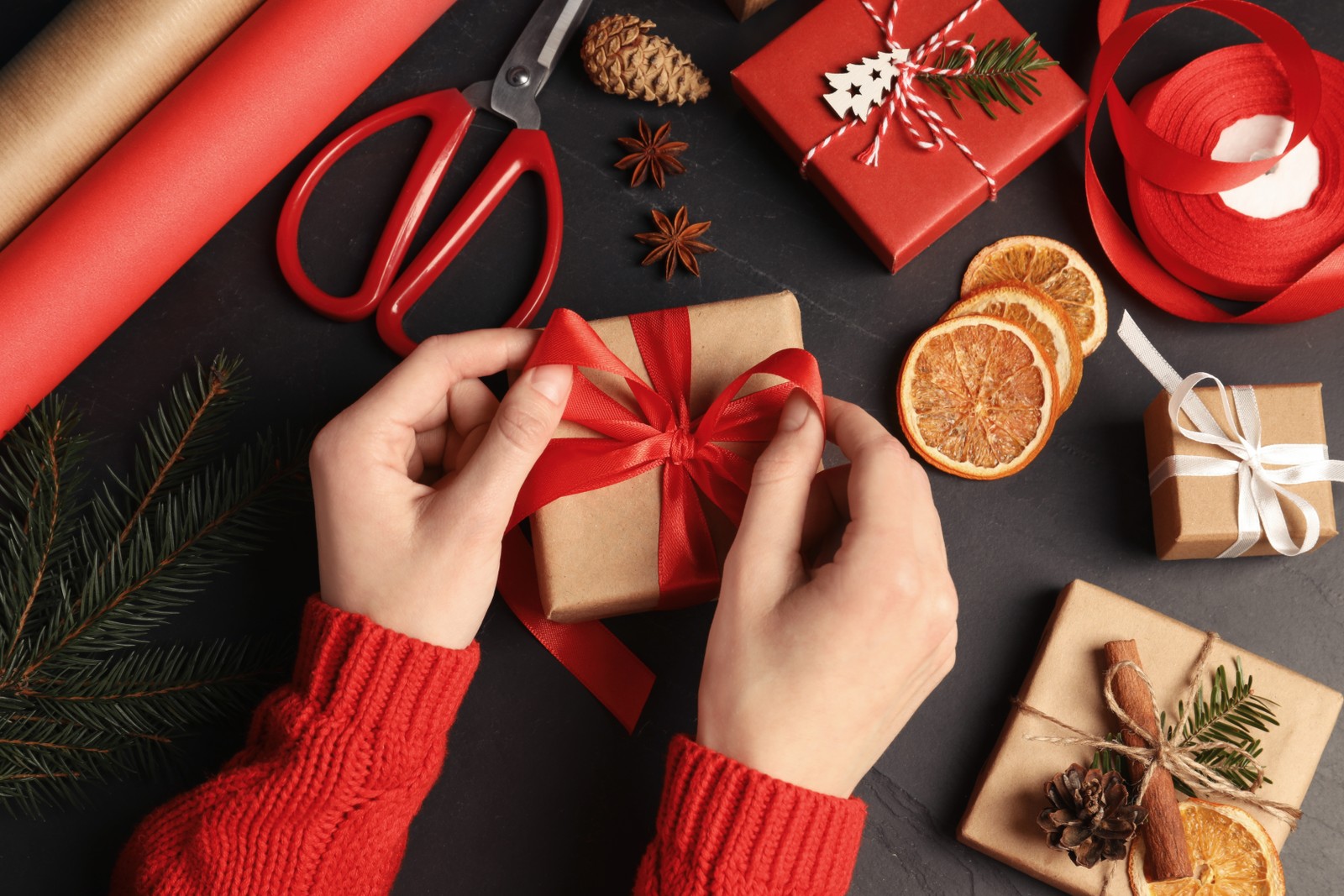 Porch pizazz for outdoor Christmas decor
Conventional thinking says that Christmas trees are only for inside. But there are so many ways to decorate one and bring the holiday cheer out of your home with outdoor Christmas decorations. For example, you could put a Christmas tree on your front porch. Don't forget to deck out your front door with a Christmas wreath, too.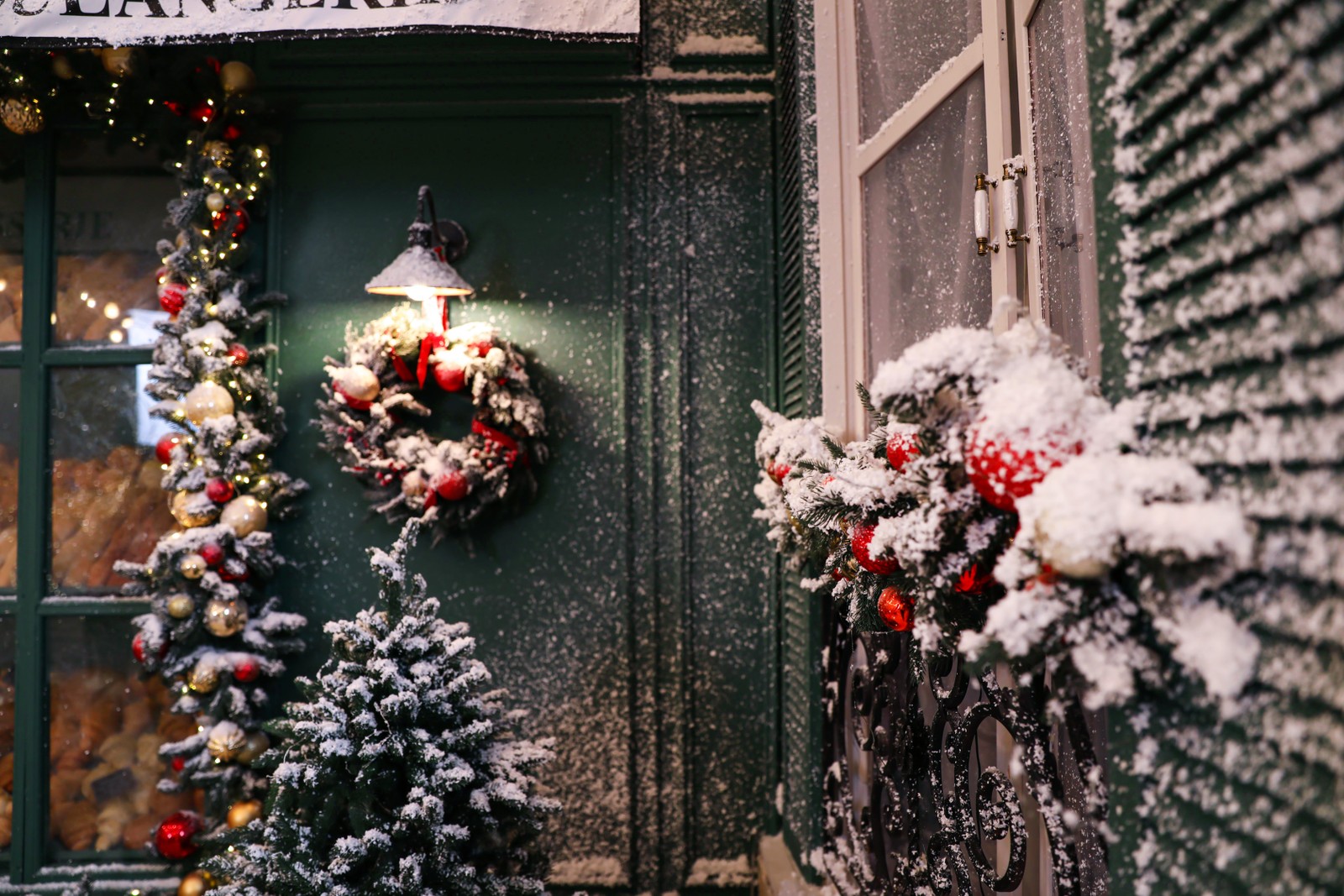 Vintage glamour
Christmas tree bases can be unsightly. To cover up that problem, place the base in a vintage box to make it look neat, tidy, and chic.
Flower power
Put away your traditional Christmas ornament collection this year. Instead, make a stunning tree look with twinkling lights and lots of bright flowers.
Fly the flag on your Christmas tree
Celebrate your pride in your home country with a tree decorated with mini flags.
Nordic vibes
Make it a true Swedish experience with reindeer ornaments and that ever-essential sheepskin rug under the tree.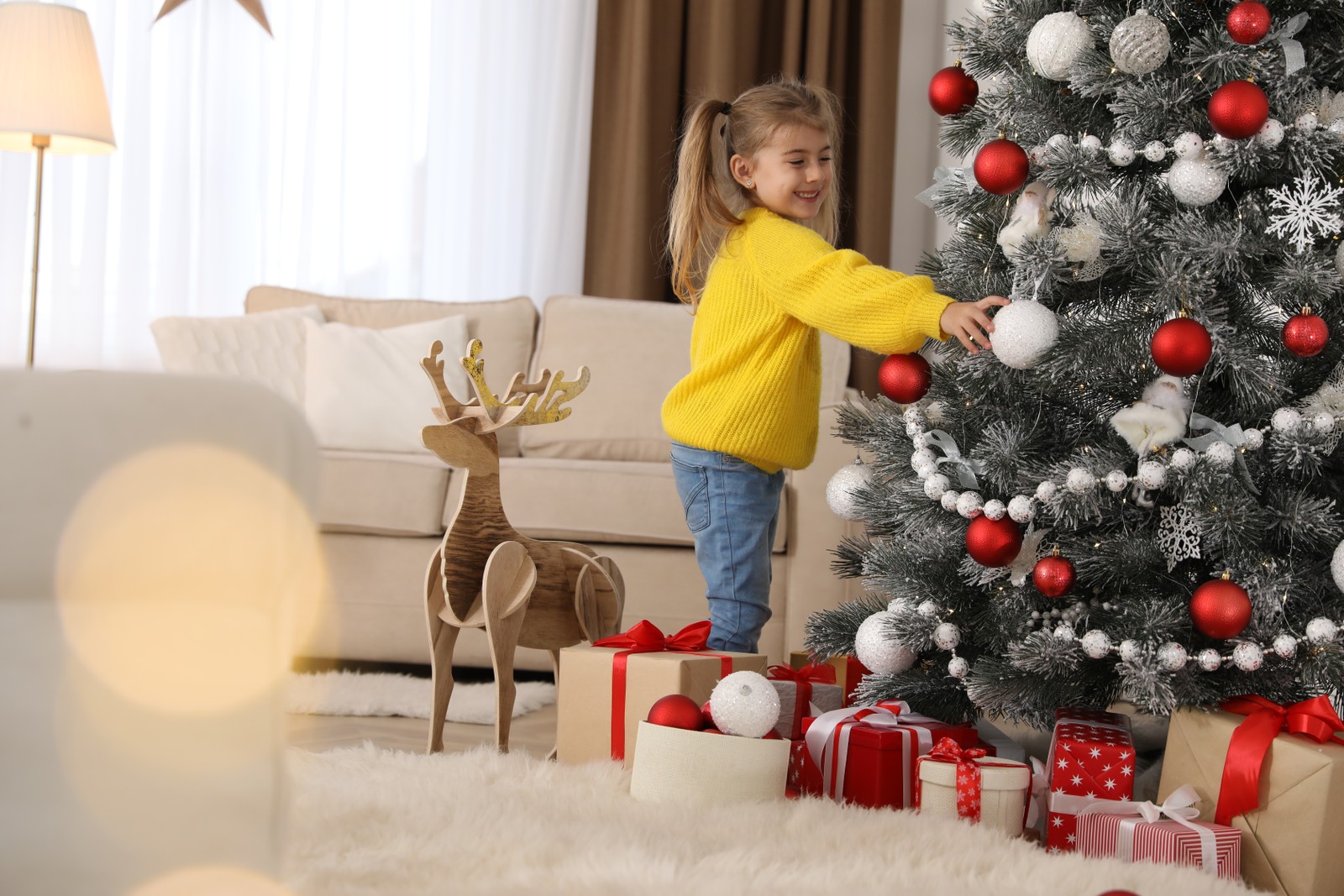 Winter wonderland
Soft-colored trees, using whites, blues, and silvers, will help to give off a magical, frosty-looking appearance.
Snow day
Worn-out Christmas tree? Give it a new lease on life by adding white tinsel and filling any gaps with light-colored flowers and ornaments.
Space saver
A lightweight tree is not only easier to put up, but you'll get a clear view of all your ornaments. Plus, it can be perfect if space is limited.
Fruity fresh
This tree features dried lemon slices, preserved oranges, and glittery holiday ornaments for a fresh, sophisticated look.
We hope you enjoy these Christmas decoration ideas and may your holidays be full of warmth and cheer!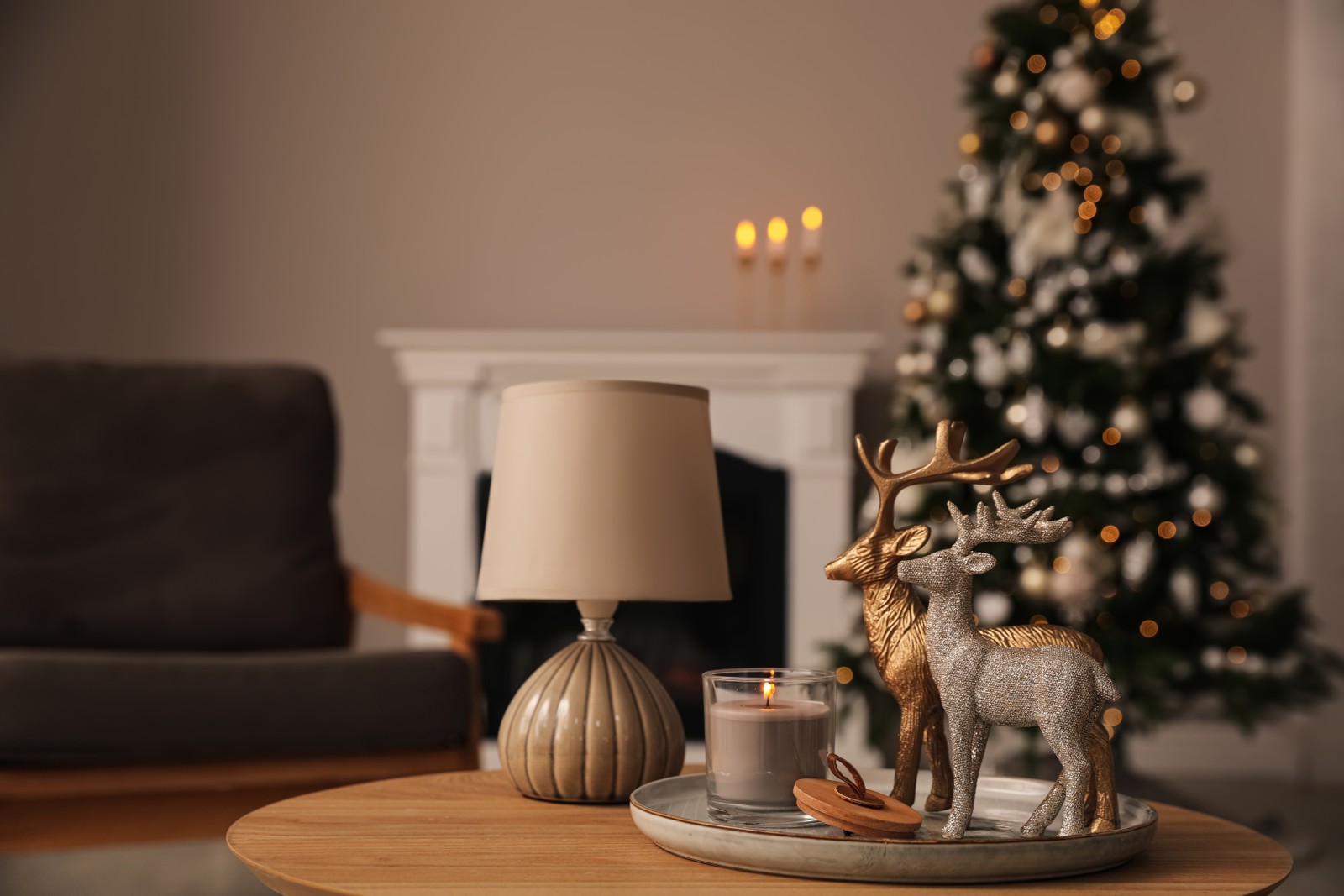 Africa Images: How we can help with Christmas tree images
With an extensive range of Christmas tree stock photos and images that are available to download for personal and commercial use, Africa Images will support your holiday marketing goals and help you bring your festive concepts to life.
Our team of experts works tirelessly to produce material that is of the highest caliber and most varied. We boost the impact and recall of your marketing materials by creating highly engaging visuals, which leads to increased sales and awareness of your company.
As well as our Christmas collection, you'll also find photographic categories for everything from tableware to religion and home accessories. We highlight the most recent and popular trends in the featured collections section to help you browse and come up with creative photo usage concepts for advertising, websites, and other marketing initiatives.
---
Africa Images is a passionate team of professionals. Our goal is to make africaimages.com the best place to buy visual materials taken by Africa Studio for individual, business, and non-commercial projects, including but not limited to informational, educational, cultural, and scientific uses.